Fred Stevens
From Rocklopedia Fakebandica
Jump to navigation
Jump to search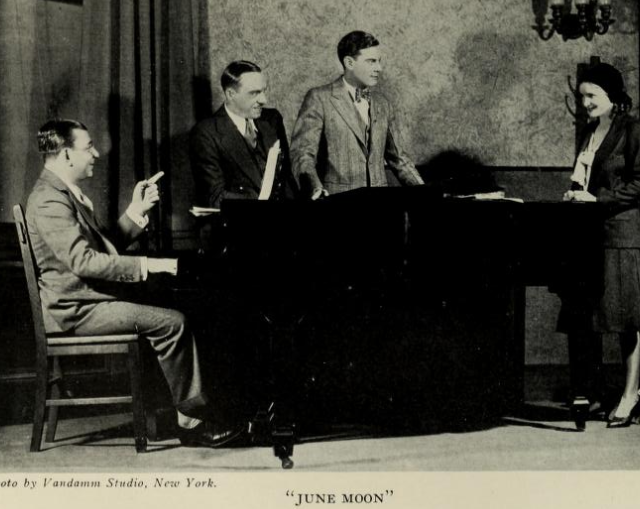 Hopeful neophyte songwriter from Schenectady who moves to New York City's Tin Pan Alley to make it big, in the hit musical, June Moon, which premiered on Broadway on October 9, 1929. It was based on the 1921 epistolary short story "Some Like Them Cold," by Ring Lardner, where the character is named Charles F. Lewis. Lardner and George S. Kaufman adapted the story to the stage.
In the play, lyricist Stevens teams up with Paul Sears, but Stevens runs afoul of Sears' gold-digging sister-in-law Eileen. Eventually he returns to his good-girl true love Edna.
The play was adapted into a 1931 film (also titled June Moon), starring Jack Oakie as Frederick Martin Stevens.
The film was remade in 1937 as Blonde Trouble with Johnny Downs as Stevens.
The play was also adapted for radio (1940) and television (1949 and 1974). In the 1949 version, Jack Lemmon played Fred Stevens.
See also
External Links