Paul Sears
From Rocklopedia Fakebandica
Jump to navigation
Jump to search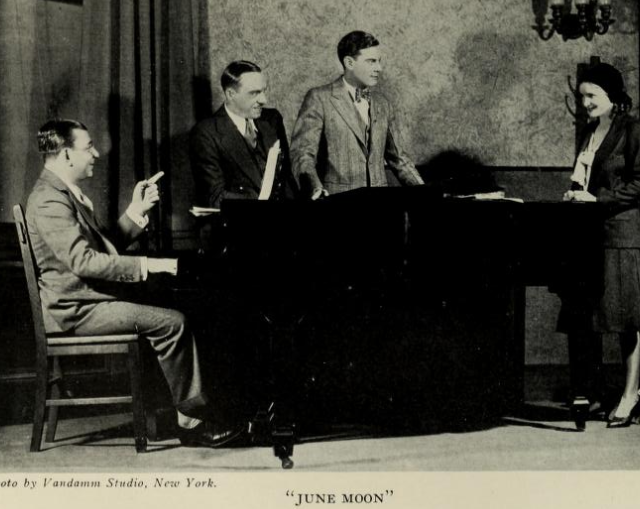 Lyricist in New York City's Tin Pan Alley, in the 1921 epistolary short story "Some Like Them Cold," by Ring Lardner, first published in the October 1, 1921 issue of The Saturday Evening Post. He teams up with neophyte melody-man Charles F. Lewis on a new song, "When They're Like You," they are convinced will be a hit, but it's not. Lewis ends up engaged to Sears' sister.
Well girlie I suppose you thought I was never going to answer your letter but have been busier than a one armed paper hanger the last week as have been working on a number with Paul Sears who is one of the best lyric writers in N. Y. and has turned out as many hits as Berlin or Davis or any of them. And believe me girlie he has turned out another hit this time that is he and I have done it together.
Later Lardner collaborated with George S. Kaufman to adapt the story into the hit musical, June Moon, which premiered on Broadway on October 9, 1929. While the the character of Charles F. Lewis had been renamed to Fred Stevens, Paul Sears stayed Paul Sears. In the play, Paul is a long-time songwriter, composing melodies, and had a big hit with "Paprika."
The play was adapted into a 1931 film (also titled June Moon), starring Ernest Wood as Sears. The film was remade in 1937 as Blonde Trouble with William Demarest as Sears. It was also adapted for radio (1940) and television (1949 and 1974).
See also
External Links