Texas Slim
From Rocklopedia Fakebandica
Jump to navigation
Jump to search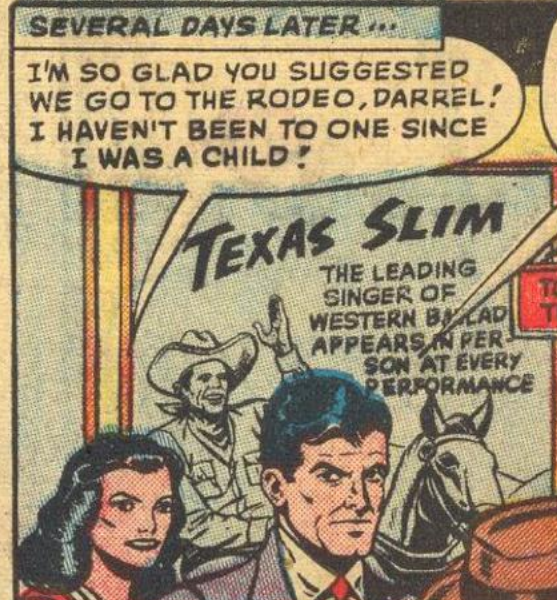 "The leading singer of western ballads" from the Doll Man story in issue #139 of comic book Feature Comics (September 1949). Doll Man nemesis The Minstrel can't resist messing with this guy, one of three finalists of the Soapseazee modern minstrel contest.
Texas Slim is a cowboy singer, actually singing to a rodeo crowd from atop his horse when the Minstrel starts a stampede. Doll Man stops the stampede, but when he tries to stop the Minstrel and his goons from stealing the receipts, the Minstrel shoots him!
The other finalists are Harry Hurl and Eddie Hanor.