Harry Hurl
From Rocklopedia Fakebandica
Jump to navigation
Jump to search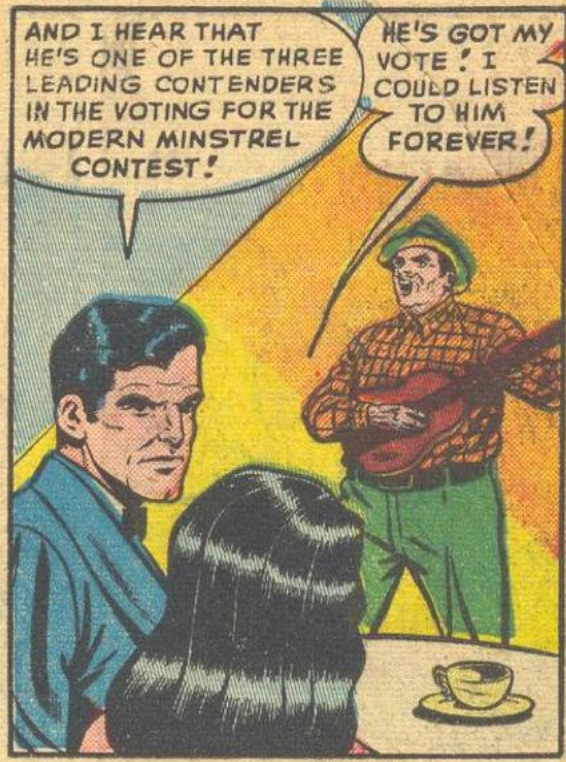 Acoustic guitar-strumming folksinger with "a big following" from the Doll Man story in issue #139 of comic book Feature Comics (September 1949). Doll Man nemesis The Minstrel can't resist messing with this guy, one of three finalists of the Soapseazee modern minstrel contest.
Harry Hurl is an overweight guy in a plaid shirt with an unfortunate Dali-esque mustache. He's probably a loose parody of real folkie Burl Ives. Doll Man in his secret identity as Darrel Dane visits the Golden Cage nightclub with his girlfriend to hear him. He ends up clashing with the Minstrel and his goons who put the club to sleep with gas and rob it.
The other finalists are Texas Slim and Eddie Hanor.