Sloshy
From Rocklopedia Fakebandica
Jump to navigation
Jump to search
Indie/college rock band enjoyed by cartoon character Strong Sad in the Homestar Runner cartoon universe. Their name is properly rendered upside down with a red "o": ʎɥsols
They first appeared in the "concert" cartoon (August 20, 2007); where they opened for Limozeen. It's mentioned they had been together for 5 or 6 years.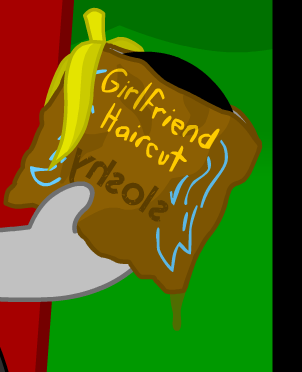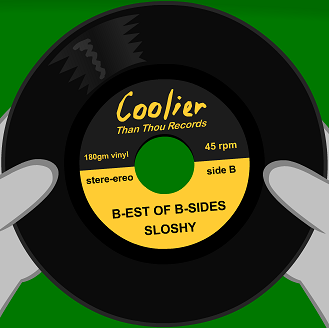 Discography
The "concert" cartoon shows their self-titled EP:
sloshy

"ok fine"
"unripe"
"art troll"
In the "Limozeen vs. Sloshy" cartoon the two bands cover each other's songs.
The "Record Store Day" cartoon (April 18, 2015) showed an extensive back discography:
"Girlfriend Haircut" single
"B-est of B-Sides" one-sided single
the worst fonts EP
ins

t

ruments we don't play
B-sides
Whose Baby is This? (UK only)
the 'we need a lawyer' EP
Final Assault
All Tomorrow's Euro-Restrooms
Early Demos and Worse From Like, Forever Ago
because girl bassist, that's why
"Architecture Jerk" b/w "Helvetica Chump" single
In the "Marzipan's Answering Machine Version 17.2" cartoon (April 1, 2016), ʎɥsols member Mitch leaves a message on Marizpan's answering machine about their planned split 7-inch with her band Cool Tapes. He sings "Phonin' It In."
They are on Coolier Than Thou Records.
Lineup
Mitch Stockton, lead vocalist and guitarist
Clark Cross-Country, bassist and backing vocalist
Dan DiMinilliditto, drummer
The "Record Store Day" montage seems to show some other band members, including a female bassist on because girl bassist, that's why. In 2018, they added guitarists Doug Tarndner and Mark D.
See also
External Links
{{#ev:youtube|NGYNCCYqGUs}}