Plague
From Rocklopedia Fakebandica
Jump to navigation
Jump to search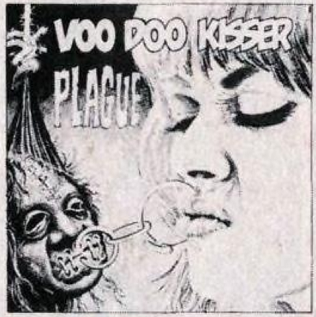 Shock rock band from a record review in the Rolling Stone parody "Rock 'N' Rollin' Stone" feature of tween satire mag Crazy #3 (March 1974). They're into severing chicken heads.
Their album is Voodoo Kisser on Loa Manhattan Records.
Lineup:
Suffa Meeh, lead vocals
Johanna Kelso, bass
Lars Fengen, drums
Songs:
"Severed Chicken Heads"
"Mambo In My Closet"
"Silver Dolls and Golden Needles"
"Snake Worship"
"Zombie Love"
"Fire-Walk"
"Ghost of the Chicken"
Lyrics:
When I see a bloody beak,
I think of cosmic rain
And the entrails of Gawd
writhing
In his almighty pain,
(© 1973, SoG Music.)
See also
External Links