The Bopkas
From Rocklopedia Fakebandica
Jump to navigation
Jump to search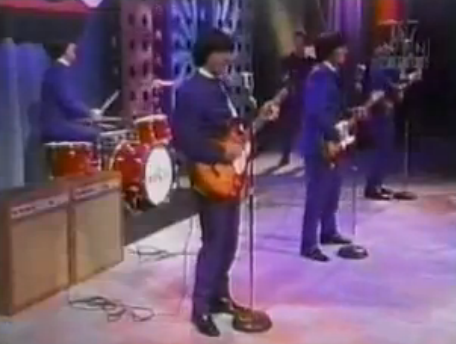 Early 1960s British Invasion rock band from the "Honey, Name That Tune" episode (09/25/1999) of TV series Honey, I Shrunk the Kids: The TV Show.
They appeared on the fictional 1963 music variety television show Poptime, which was cancelled after only 13 episodes. Or did they?!
They are actually Soviet spies whose song "1, 2, 3 Be Mine" will hypnotize American youths to overthrow their parents in preparation for a Soviet invasion.
See also
External Links