Patty en de Big Silver Bull Band
From Rocklopedia Fakebandica
Jump to navigation
Jump to search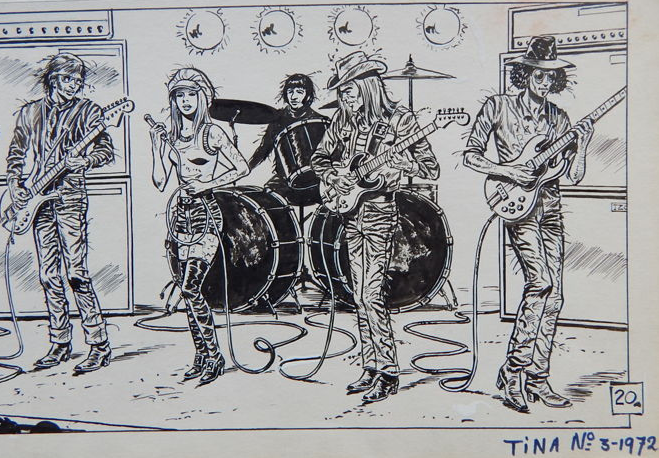 Pop/rock band from long-running Dutch teen comic book Tina, in a series of stories that ran from 1971-1976. The comic book even held a contest to find a real "Patty" who would sing on an actual single. Marion Biesthorst won, and sang "Patapoe," "I am Young," and "Sound Of The River" on a flexi-disc single released in 1973. The songs were in English. The "Big Silver Bull Band" was really real band Silver Eagle Express.
In the comic, their drummer looks like Ringo Starr.
The comic book series was scripted by Lo Hartog van Banda, and drawn by Gideon Brugman.
External Links