Nick Cunningham
From Rocklopedia Fakebandica
Jump to navigation
Jump to search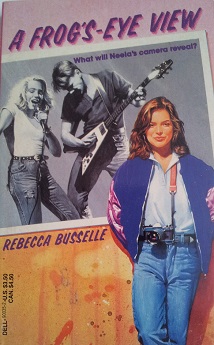 High schooler guitarist with a garage band in the 1990 young adult novel A Frog's Eye View by Rebecca Busselle. His girlfriend Neela, the protagonist, was supposed to be spend the summer with him, but he got a summer job and put together a band with a female singer. Neela turns jealous, then stalks him obsessively.
Band lineup:
Alberta "Bertie" Albrecht, lead vocals
Nick Cunningham, guitar, vocals
Ronnie, keyboards
Bob "Wolf Man," drums
The band doesn't appear to get a name.
External Links