Master Control
From Rocklopedia Fakebandica
Jump to navigation
Jump to search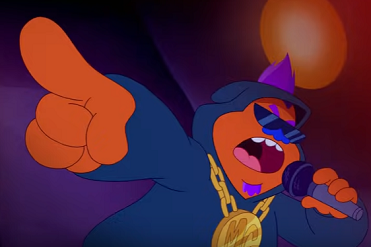 Troll rapper from the "Big Poppy" episode (March 9, 2018) of animated kids' television series Trolls: The Beat Goes On!
He's the king of troll compliment rap battles, having won 50 straight competitions. Trolls being trolls, they don't diss each other, instead they rap compliments about their competitor.
Protagonist and troll queen Poppy reveals that she used to be his rival under the nom de rap Big Poppy. Unfortunately, she accidentally insulted Master Control by referring to his large ears, which Master Control was very sensitive about. The shame and guilt drove Big Poppy to quit rapping for good.
Poppy is forced to step back into the ring when Control's winning streak threatens to torpedo DJ Suki's rap battle shows, since no one wants to come if Control is going to win all the time. She crushes him epically.
See also
External Links