Love Fist
From Rocklopedia Fakebandica
Jump to navigation
Jump to search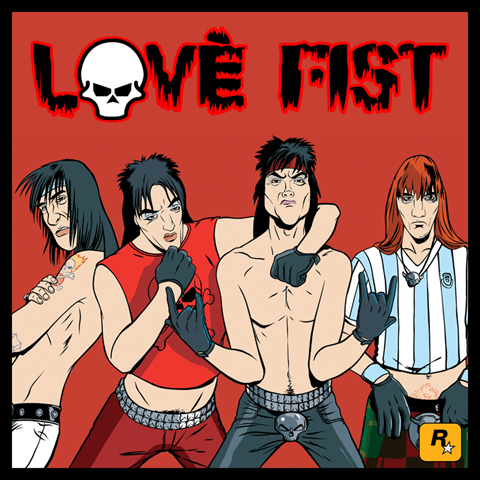 Scottish rock/metal band from Grand Theft Auto: Vice City (Sony PlayStation2 video game by Rockstar North), 2002.
Rockstar Games "re-released" the band's 1986 four song EP on iTunes on January 11, 2013.
Love Fist EP Track Listing
"Dangerous Bastard"
"Fist Fury"
"Down Down Down"
"Fist Till Morning"
Two of their other albums are The Number of the Breast and Clear the Custard.
External Links