Eddie Rebel
From Rocklopedia Fakebandica
Jump to navigation
Jump to search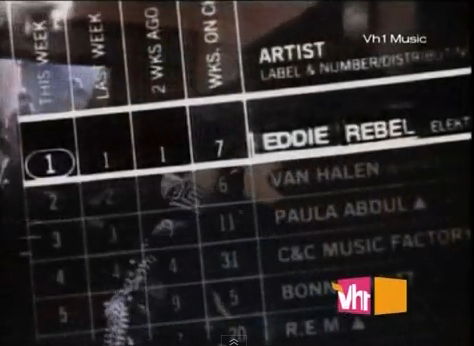 Rock star from the 1991 song and music video for "Into The Great Wide Open" by Tom Petty and the Heartbreakers. In the song, he's just "Eddie," but the music video is a mini-movie illustrating the song, and a sign shows his full stage name is "Eddie Rebel" (played by Johnny Depp).
It's a rags to riches rock and roll tale of a teenager who leaves the sticks to go to L.A. and lucks into stardom. Then he gets drunk, arrogant, temperamental and gets axed by his label.
Apparently Eddie was on the Elektra label.
{{#ev:youtube|xqmFxgEGKH0}}