Ben Weber
From Rocklopedia Fakebandica
Jump to navigation
Jump to search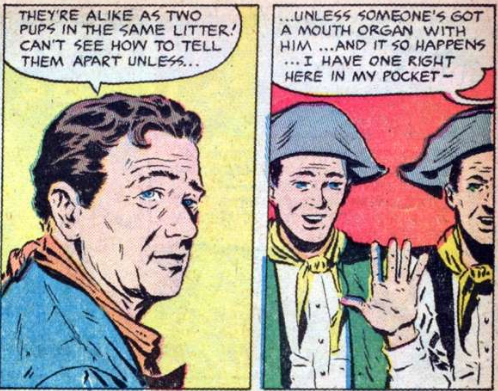 Travelling singer, guitarist, and music teacher in "The Music Maker" story of comic book John Wayne Adventure Comics #15 (July 1952).
He arrives and sets up shop in Purple Valley, and is accused of masterminding a rash of crimes. But it turns out it was his twin brother Rafe.
Cowboy exemplar John Wayne sorts it all out.
External Links