King Ivory
From Rocklopedia Fakebandica
Jump to navigation
Jump to search
The printable version is no longer supported and may have rendering errors. Please update your browser bookmarks and please use the default browser print function instead.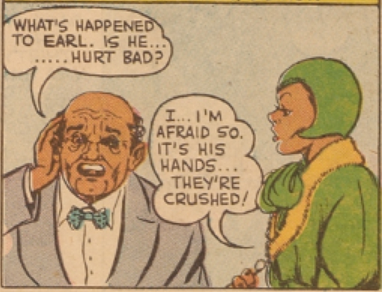 Elderly African-American trumpet player from a 1951 plotline of the comic strip 'Torchy in Heartbeats (1950-1954), by the first female African American cartoonist, Jackie Ormes.
Protagonist Torchy enlists his help with pianist Earl Lester, who's become despondent after his hands are crushed in an accident. She learns Ivory taught Lester music as a child.
See also
External Links