Category:Hi-Jinx
From Rocklopedia Fakebandica
Jump to navigation
Jump to search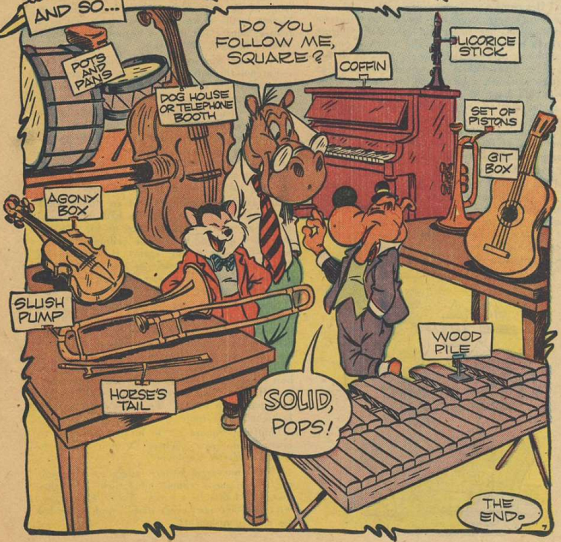 Swing music-themed teenage funny animal comic book centered on the "Hepcats," a gang of high school jitterbugs who love swing music. Published by American Comics Group, it lasted seven issues, from 1947 to 1948.
Oddly, when it was reprinted in Australia circa 1957-1959, it was somehow stretched into eleven issues.
The comic is set in Jive Junction, a reference to the 1943 swing film of the same name.
External Links
Pages in category "Hi-Jinx"
The following 5 pages are in this category, out of 5 total.